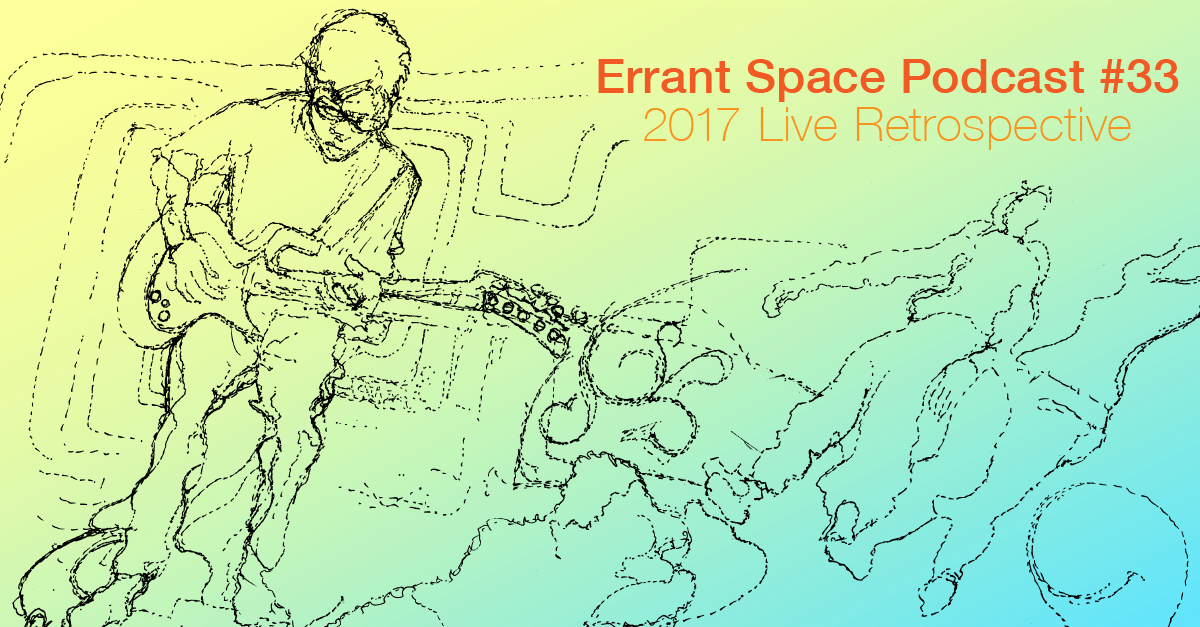 This month's podcast takes a look back at some of the past year's live performances. I played with some great musicians in a variety of settings in 2017, and could probably fill several podcasts with those recordings. But here are four that represent the range of sonic experiences I had this year.
It starts with a solo performance at Beste Studios in October (thanks to Samantha Beste for the drawing at the top of this post!)
At around 11:17 there's a duo performance with Dean Sharp on guitar, beats and loops, recorded at Newburgh Open Movement in August.
Then at 26:06 it's a quartet performance with Al Margolis playing wind instruments, including alto clarinet, recorder and trumpet, Andy Rinehart on accordion, and Steve Roe on the Straddlevarious! This was recorded at a contact improvisation workshop in November.
Finally, at 42:57, a trio performance with the modular synthesizers of Art Labriola and Campfire's Edge recorded at Quinn's in August.
If you enjoyed this podcast, please SUPPORT Errant Space via Patreon.
SUBSCRIBE!  with iTunes or Feedburner